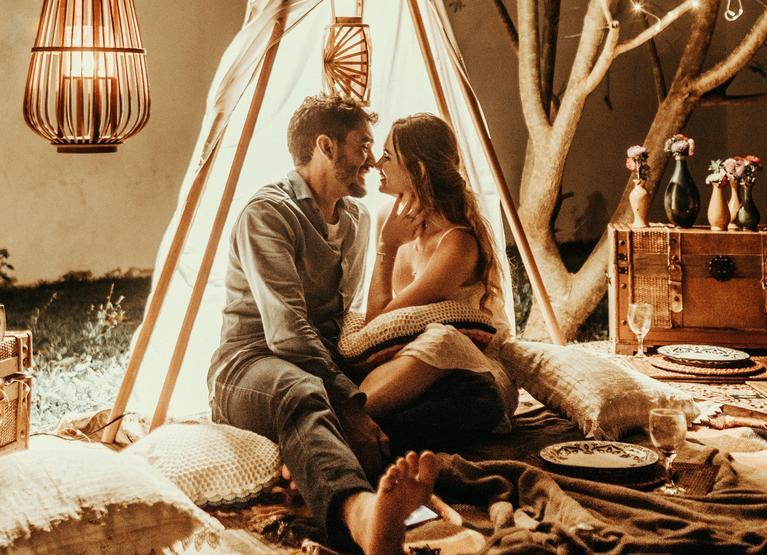 Home Camping
Go camping . . . in your living room. Did you make forts as a child out of blankets and boxes? You're never too old to transform your living room into a couple's camping experience once again—only now that you are all grown up, you can go the extra mile. Need some inspiration? Click here.
Affirmation Jar
Write a list of genuine, specific compliments or affirmations on individual scraps of paper and put them in a jar, so they can be opened and read whenever your loved one needs a pick-me-up. (Also, the only cost is some time and a container!)
Bath Bombs
Bath bombs can be a sensory explosion for the person who loves relaxing in a bath. Add moisturizer that leaves the skin feeling soft and you've got yourself the perfect gift.