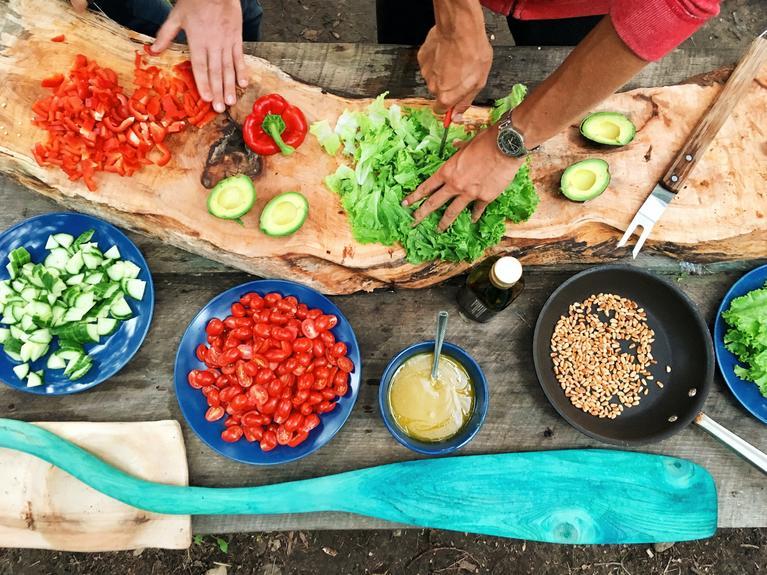 Cooking Class
If you and your partner are feeling ambitious, try taking a cooking class together. Side by side, you are sure to give and receive many touches. Make it a point to be close and have fun. If you would like to find a class near you, try this website (click Cooking, then Couples Cooking). Bon appétit!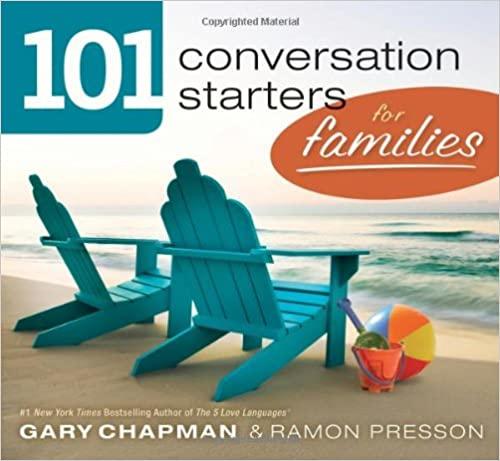 101 Conversation Starters
Shared meals are perfect opportunities to spend Quality Time with your loved one(s). Make plans to sit down together, put away mobile devices, turn the TV off, and engage in good old-fashioned conversation over a meal. If you need some prompts to get the conversation rolling, here are a few resources to get you started: 101 Conversation Starters for Couples, 101 Conversation Starters for Families.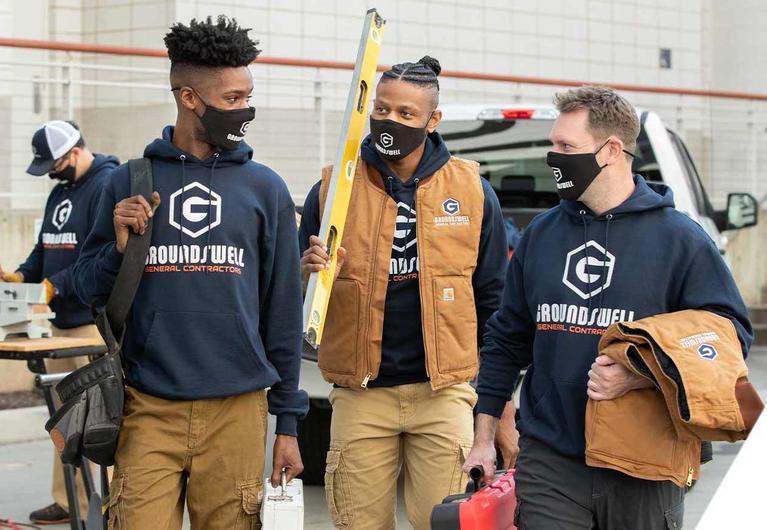 Custom Clothing
Create and give a personalized article of clothing to someone you love. Make it meaningful by incorporating something that is significant to them.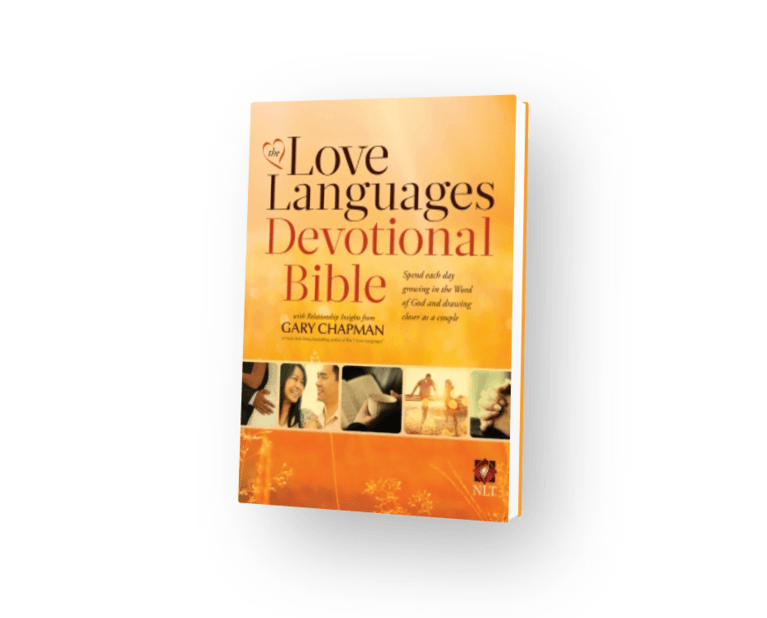 The Love Languages Devotional Bible
Research has shown that couples who read their Bibles and pray together enjoy a much healthier relationship. The Love Languages Devotional Bible is designed to make reading God's Word and praying as a couple enjoyable and rewarding.
Bath Bombs
Bath bombs can be a sensory explosion for the person who loves relaxing in a bath. Add moisturizer that leaves the skin feeling soft and you've got yourself the perfect gift.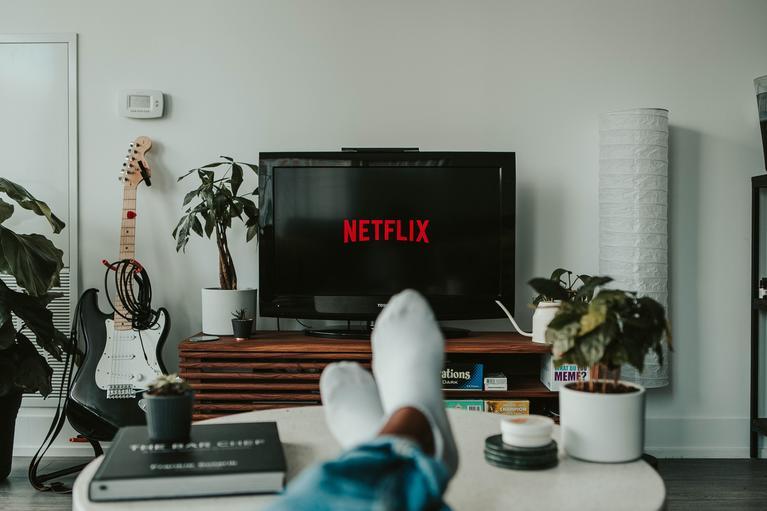 Streaming Subscription
Sometimes nothing says Quality Time like an evening enjoying movies or favorite shows together. Give the gift of a streaming service for the person who likes to relax with you . . . and maybe some snacks too.
Personalized Blanket
Who wouldn't want a personalized throw blanket for snuggling on the couch together?
Escape Room
If you are up for a challenge, consider taking a friend or loved one to an escape room. You'll spend an hour or more working together to find clues toward a way out of one or more rooms. It's like a real-life puzzle for the mind. It might not be easy, but you're sure to have some time together—maybe even some fun in the process.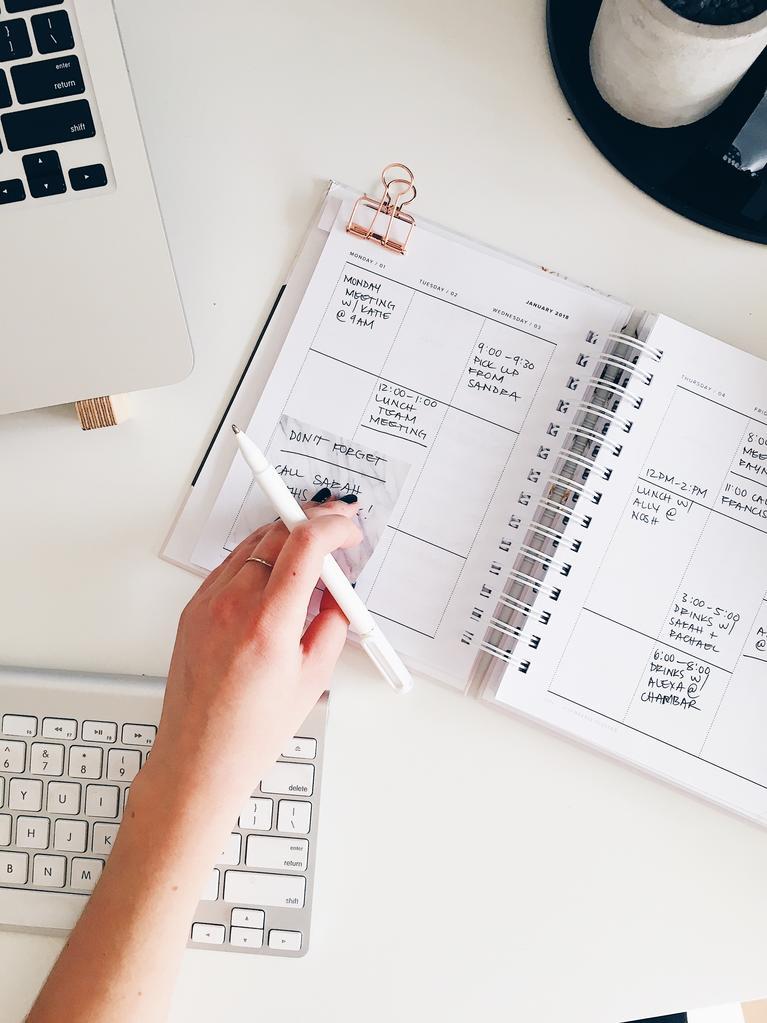 Organizer
Get an organizer and enter all the relevant birthdays and specials days before you give it to your loved one. For the one whose secondary love language is Words of Affirmation, include a few loving entries every month.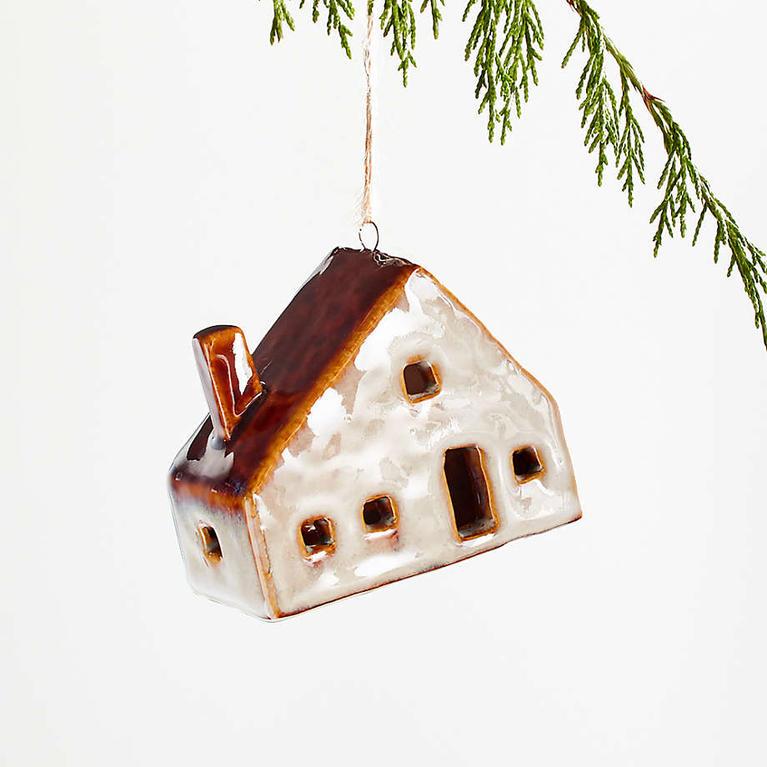 Cabin Ornament
A getaway to a secluded cabin could be a nice break. Make plans and present your special someone with a cabin-related, Christmas ornament.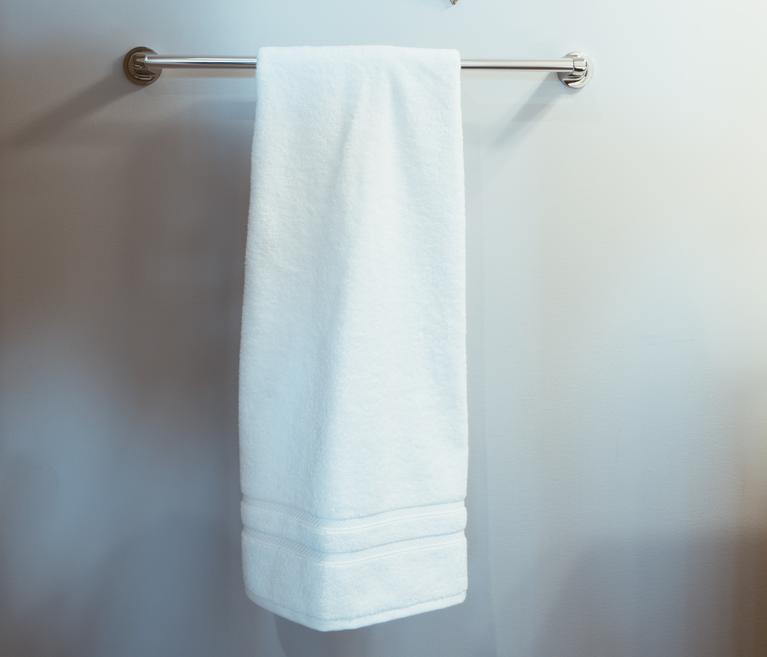 Towel Warmer
A warm towel after a shower can be incredibly comforting. Let the towel warmer do all the work while you get all the credit.
The 5 Love Languages® for Men
At the heart of every man is a desire to master what matters. Getting a compliment at work or on the court is nice, but nothing beats hearing your spouse say, "You make me feel loved." If you haven't heard that in a while or feel like you are not bringing your A-game into your relationship, this book is for you.