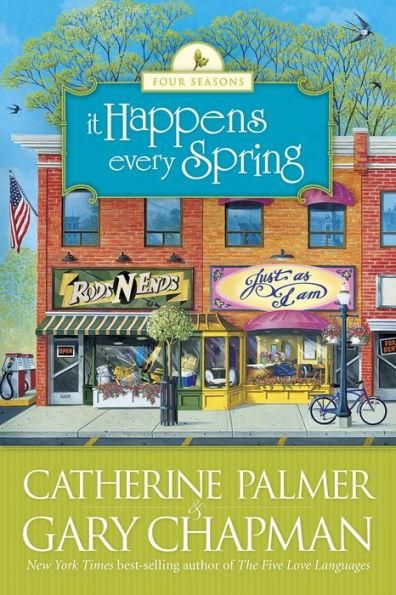 It Happens Every Spring
Fiction Story Based on Non-Fiction Book: The 4 Seasons of Marriage
Dr. Gary Chapman and Catherine Palmer
Summary
FIRST INSTALLMENT IN THE FICTION SERIES: FOUR SEASONS
Meet the characters that live, work, dream, and love in the community of Deepwater Cove. Best-selling authors Gary Chapman and Catherine Palmer team up to show how four married couples, all in different stages in life, experience the joys and hardships of marriage. In book one, Steve and Brenda face a common problem among middle-age couples: empty nest syndrome. Steve works too much, and with their two children out of the house, Brenda feels lonely and unfulfilled. In order to save their marriage, the two must learn to reconnect. Readers are also introduced to many charming characters, like Cody, the mentally challenged homeless man that shows up on Steve and Brenda's porch; Pete, who owns the Rods 'N' Ends tackle shop; and Patsy Pringle, who owns the Just As I Am beauty parlor, where much of the action takes place.
The series is based on the marriage principles found in Gary Chapman's non-fiction book The 4 Seasons of Marriage. Similar in tone and light-hearted, quirky humor as Jan Karon's Mitford series, Fannie Flagg's books or Steel Magnolias. Each book has a study guide that talks about the four seasons of marriage and the healing strategies depicted in that volume's story.
Customer Reviews
This is a heart warming Christian story that every Christian should pick up and read. Especially those who are finding themselves dealing with an "Empty Nest".
Cathleen
What a thought provoking and insightful book. I was quite surprised at the depth and how much it spoke to me personally. I would encourage all married couples to give it a read.
Tammy Mckeever
This book was hard to put down. It read well & the characters were so relatable.
Mark