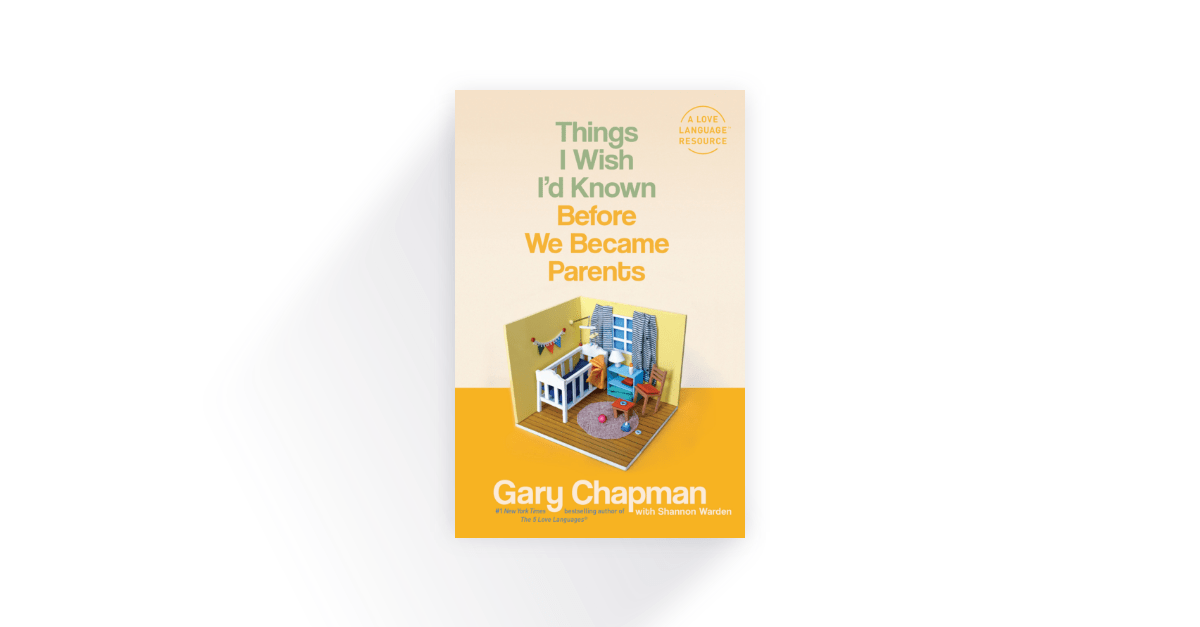 Things I Wish I'd Known Before We Became Parents
FORMAT
---
Shipping to U.S. and Canada
Other Retailers
Summary
Dr. Gary Chapman has helped millions prepare for marriage. Now he helps you prepare for kids.
Things I Wish I'd Known Before We Became Parents has one goal: prepare you to raise young children.
Dr. Gary Chapman—longtime relationship expert and author of the #1 New York Times bestseller The 5 Love Languages®—teams up with Dr. Shannon Warden—professor of counseling, wife, and mother of three—to give young parents a book that is practical, informed, and enjoyable.
Together they share what they wished they had known before having kids. For example, children affect your time, your money, and your marriage—and that's just the beginning. With warmth and humor, they offer practical advice on everything from potty training to scheduling, apologizing to your child, and keeping your marriage strong… all the while celebrating the great joy that children bring.
From the Preface: "Our desire is to share our own experiences, as well as what we have learned through the years, as we have counseled hundreds of parents. We encourage you to read this book before the baby comes, and then refer to its chapters again as you experience the joys and challenges of rearing children." —Dr. Gary Chapman
Customer Reviews
If you're thinking of having children, already do have children, or are in the grandparenting stage of life, this book is a five-star winner.
David Pfanschmidt
I think this is a great tool for prospective parents as well as parents at any stage of life since we will never know it all and could use a little help along the way, especially when it comes to rearing a little human being. Loved it and will definitely read it again when the time comes for us to enter parenthood.
Elena
I LOVED this book. This was so helpful and very insightful for me as I prepare to have my first baby. I will definitely be referring to this book again and again and my child grows.
Shelby