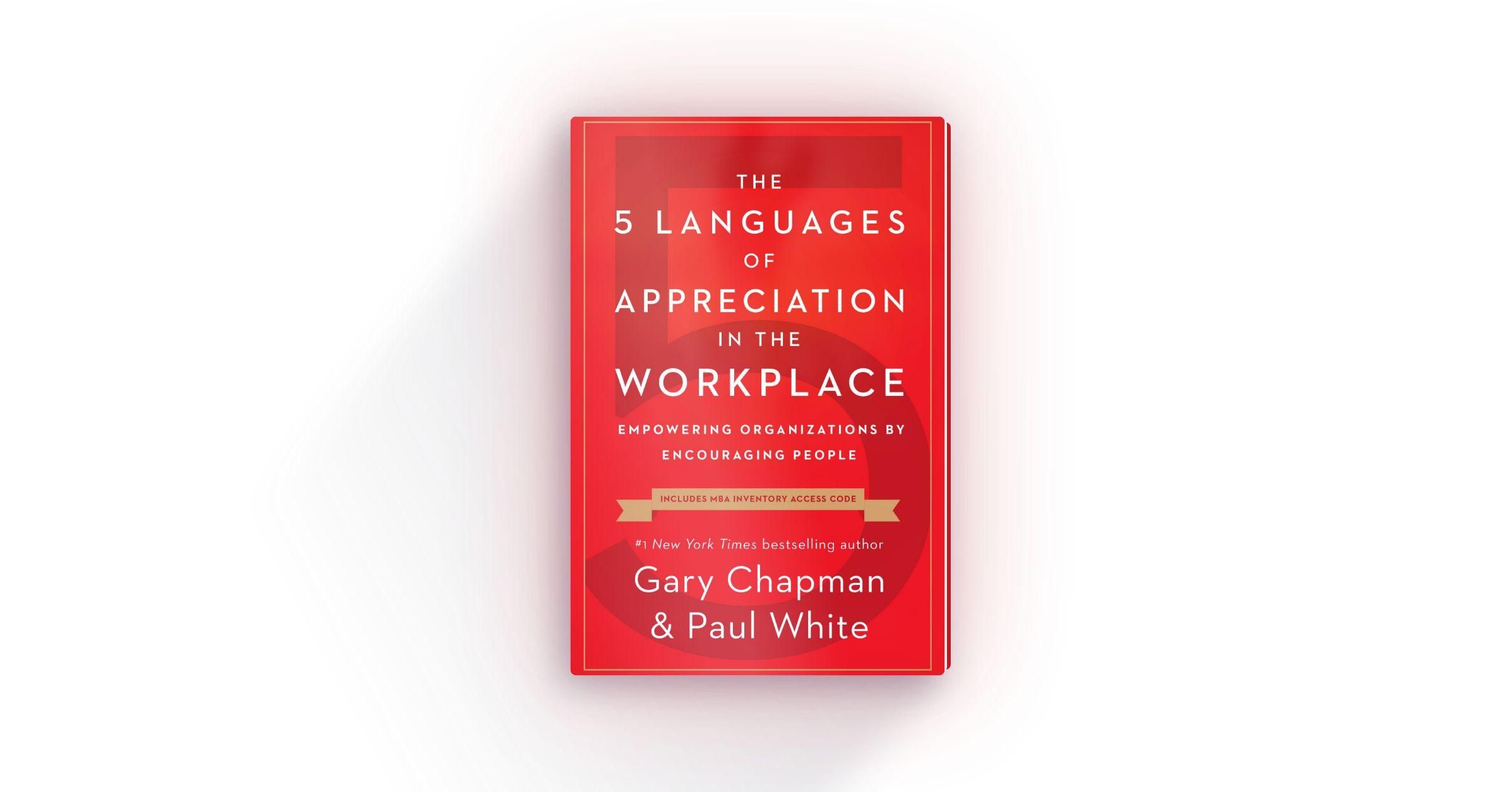 Bonus Materials
The 5 Languages of Appreciation in the Workplace
FORMAT
---
Shipping to U.S. and Canada
Other Retailers
Empowering Organizations by Encouraging People
The 5 Languages of Appreciation in the Workplace applies the love language concept to the workplace. This book helps supervisors and managers effectively communicate appreciation and encouragement to their employees, resulting in higher levels of job satisfaction, healthier relationships between managers and employees, and decreased cases of burnout.
Ideal for both the profit and non-profit sectors, the principles presented in this book have a proven history of success in businesses, schools, medical offices, churches, and industry. Each book (that has not been previously used) contains an access code for the reader to take a comprehensive online MBA Inventory (Motivating By Appreciation)—a $15 value.
The inventory is designed to provide a clearer picture of an individual's primary language of appreciation and motivation as experienced in a work-related setting. This assists managers and supervisors in communicating effectively to their team members, and thus building a more positive and productive work environment.
Customer Reviews
I can't wait to start implementing the concepts with my team and sharing with my peers to help bring our company culture back to a healthy state!
Dalani
Again, Mr. Chapman and Mr. White present easily readable information on how people have different work styles. It is a highly informative, common sense book for all leaders, and team members to read and embrace.
Ann
The 5 Languages of Appreciation in the Workplace is an eye-opening book. The authors, Gary Chapman and Paul White, reveal a method of communicating with workers in the workplace. Their methods help bosses understand the best way to show their employees how valuable they are.
David