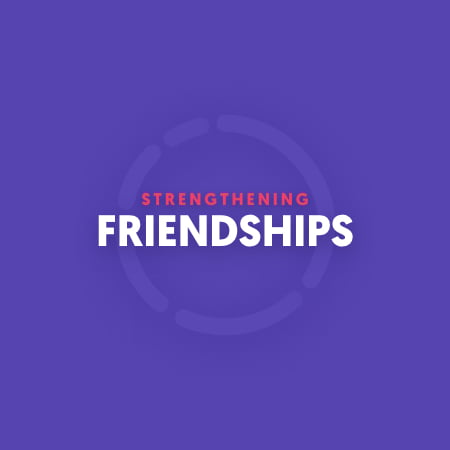 Grow Closer to Your Friends
The Love Language® concepts equip us to grow all kinds of healthy relationships – and that includes our friendships! Learn how to connect more profoundly with the friends in your life by discovering how each of you prefer to give and receive love and care.
Learn More About Yourself
Personal growth starts with personal understanding. The principles behind the Love Languages™ will give you the self-awareness you need to confidently control your reactions, resolve conflicts, and connect in meaningful ways with others. Take one of the free quizzes today to start your personalized journey toward relationship health!
Books for Strengthening Friendships
Hoping to connect more effectively with new acquaintances or deepen your existing friendships? Gain new and valuable understanding of yourself and others, learn to express yourself in healthy ways, and grow closer to those you care about.